Livingroom Plans
Choose one of our competitive plans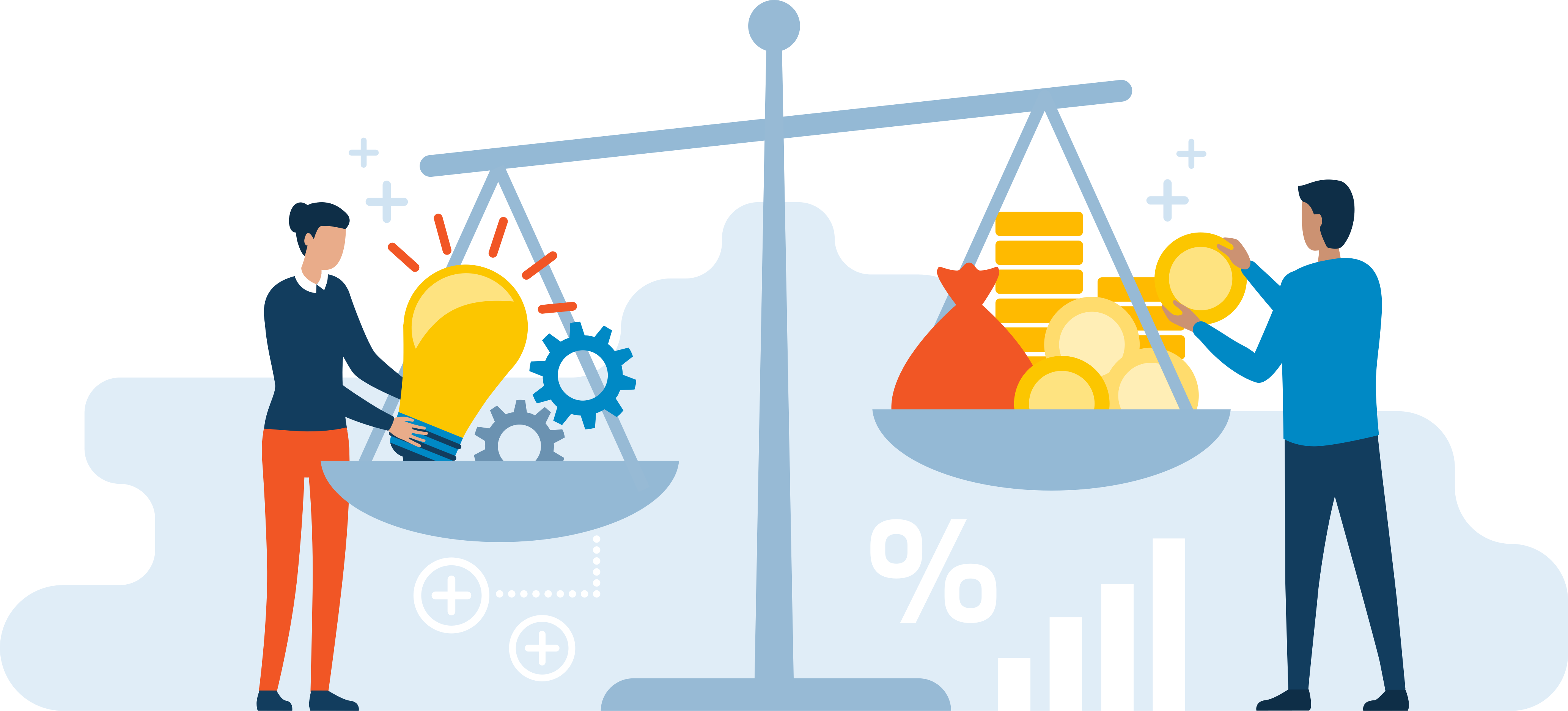 Basic
Our innovative employee experience management platform with comprehensive people insights & tailored actions.
Assess: Feedback & Data
Our groundbreaking dynamic drill-down survey, powered by the Bovim Model
Covering 1700+ research-based drivers

Assessing Employee Engagement, Experience & Performance

Quick to answer (5-7 minutes)
Analyze: Visualizations & Reports
Unique Bovim Model radial heatmap
Multiple pre-build reports
Act: Improve Your Organization
Automated action plans for managers with simple and do-able actions
The Livingroom Platform Basics
Role-based access for employees, leaders and admins
Elegant & simple visual interface
Personal customizable profiles
Data anonymity on admin level
Advanced enterprise security & privacy
Support
Online chat & email 2nd level customer support
Grow
Covers everything in Basic. Plus extended and customizable feedback, analytics, workflows, dedicated customer support and more.
Assess: Extended, Customizable Data
Run multiple surveys at the same time
Add own questions, select topics, multiple target groups and auto-scheduling
Choose template surveys (pulse surveys, leadership surveys etc.), or build your own survey

Support

matrix

organizations with cross reporting
Analyze: Visualizations & Reports
Create custom reports
Forecasts: 3 months machine learning forecast.
Act: Improve Employee Journeys
Design & run 15 customized workflows
Build automated, digital employee journeys

Visualize, analyze and A-B test employee journeys

Create custom reports
Upgrade and boost your selected employee journey: onboarding, learning, mentorship or other.
Dedicated Customer Success Manager
Get your dedicated Customer Success Manager, on survey strategy, analytics and action implementation
Premium
All the power of Grow. Plus own data sets, build your own no-code-apps.
Assess: Advanced Feedback & Data
Add Always Listening to allow employees to provide everyday feedback
Upload own data sets, e.g. sales numbers
Integrate and store advanced HR master data
Analyze: Visualizations & Reports
Get help from the Livingroom team to create custom reports
Act: Build Your Own Apps
Together with the Livingroom team,

d

esign

,

build and

apply your own employee experience apps

A-B test apps

App behavior analytics
Employee Experience Transformation Partner
Our expert experience consultant will be your sparring partner and help you succeed with building an outstanding employee experience.