Employee Engagement Survey in the Time of Corona
Published on November 12, 2020
Kraftvaerk is a Danish IT consultancy company with more than 100 employees, located in offices in Denmark (Copenhagen and Aarhus), Helsinki in Finland, Stockholm and St. Petersburg in Russia.
In March 2020, just like everyone else, their world was turned upside down when Corona hit worldwide. The mobility of the company's transnational teams was challenged as borders closed down and people were asked to work from home.

We had a conversation with CEO and Country Manager of the Russian Kraftvaerk office, Elena Shchenkova, about the thoughts that go into running a company in such a situation: How do you manage employees and how do you support team managers?
Many Unknown Factors
"The first thing I remember was the feeling of being presented with so many unknown factors. Everything in this crisis was a new experience. No one had ever handled something like this before and we had to be very agile and change things at a very fast pace." Kraftvaerk is a consultancy agency and is usually keenly aware of which projects will be running the next months. "But all of a sudden, we had no idea what was happening from day to day."
Being a digital agency, the technical aspects of sending people home was not the major challenge. However, as Elena states: "Even if we easily can have meetings on Skype or Teams, it's not the same as meeting as person to person." Kraftvaerk has always strived to do social gatherings, not only at the Copenhagen HQ, but at various locations. "We were actually about to host a Hackathon in St. Petersburg when borders closed. They have not opened since."
We Want to Listen!
It quickly became important to establish methods of keeping close together, even at a distance. "We always emphasize on practicing our values and despite of the obstacles, we needed to keep in touch across borders."
Very early on Kraftvaerk arranged weekly "All Hands" online meetings, where run downs of both the general corona situation in the four countries, but also project statuses were discussed, on top of the company status in general. "We wanted to listen to the employees. We took questions and listened to the confusion, frustration or anxiety that people might have had."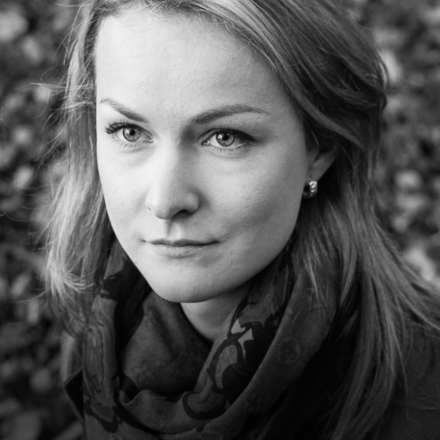 "It was never up to debate whether to run the Engagement Survey or not. In hard times it is even more important that we listen to our employees."
Elena Shchenkova
Engagement Surveys Are Even More Important in Difficult Times
The open and engaging approach in means of communication in Kraftvaerk made it the easy choice when it was due time to ship out the biannual Employee Engagement Survey. In August, our Engagement Survey was sent to all our employees while people still were working from home, borders were still closed and no clear path to normality has yet been established in the world.
"It was never up to debate whether to run the Engagement Survey or not. In hard times it is even more important that we listen to our employees." says Elena. "The problems that people are facing will be there whether we listen or not, and if we don't make a dedicated effort to uncover the specific issues that are bothering people, we will not be able to work efficiently."
Elena feels people have been positive about the survey but have discovered one thing "I have noticed that fewer people have answered the survey than normal. I expect that working from home leaves less times to discuss with colleagues "what is going on in the office", hence the chance of missing a thing like a survey is more prominent."
When asked to guess the changes in the upcoming results from this Survey, Elena argues that she will not be surprised if issues around communication unfolds, even as she admits that it might be difficult to accommodate the actions needed to solve this. "However, I expect the Livingroom platform to give us hints on how to solve it."
Action Plans - A Helping Hand to The Managers
The changed working habits necessitated by the corona crisis has made it more difficult for team leads and managers to conduct their normal management functions. Elena expects the resulting action plans from the Survey to help. After doing the survey, all managers will get feedback. They also have their own Manager Access to the Livingroom platform where they have their tailored action plans readily at hand. "I expect the plans to be a helping hand, especially for inexperienced managers that might have a hard time dealing with management in these hard times" says Elena.
Facts About Livingroom:
Based on the particular challenges of the team or department, the Livingroom Engagement Platform suggests 1-3 action plans with tailored actions. The suggested actions are intelligently chosen by an algorithm choosing from among 400 possible actions. Each Manager has access to her/his own actions and can use the integrated project management tool coming with the platform to manage the implementation.
A Great Sense of Community has Made it Easier to Navigate the Crisis
When asked about what learnings the corona crisis has provided so far, Elena takes a deep breath and thinks for a while before answering: "This crisis has taught us that you never know what is coming. Good or bad. However, we have experienced that having a great foundation with focus on Kraftvaerk being a great place to work has helped us immensely through these times. The great sense of community we have strived to build for years, is truly providing us with the tools necessary to be agile enough to navigate through this".
In the coming months, Kraftvaerk will be working with the action plans provided by Livingroom's Engagement Survey. Always improving, Kraftvaerk aims to come out of the corona crisis stronger than before.
Facts About Livingroom:
The Livingroom Engagement Platform provides customers with a research-based tool that is intelligently designed to provide employees with questions tailored to the issues they are facing. While surveys are easy and quick to perform and usually can be done in 5 minutes, the Livingroom algorithm chooses among 1700 potential questions, providing every employee with a tailored survey. This functionality allows the survey to be much more accurate and relevant for both employees and at the same time more insightful for the management.
Want to read more articles like this? Join the Livingroom Newsletter
ABOUT LIVINGROOM ANALYTICS
Livingroom is the new, groundbreaking platform for measuring and improving employee experience. Every company faces the challenge of building a workplace where people feel engaged and perform well. Livingroom helps managers identify people challenges as well as deliver the right tailored actions for improvement.