Ambu: Transitioning to an Agile and Digital Employee Experience Solution
Established in 1937, Ambu set out with the goal to save lives and improve patient care. By providing innovative medical device solutions, Ambu works to optimize workflows and reduce costs. The company has grown to become one of world's most recognized medical device companies employing 5,000 dedicated employees across the world and embracing a global mindset.
As a forward-looking company, Ambu understands the value of its employees. The company focuses on building a high-performance culture where employees feel inspired, included, and involved. The Livingroom Employee Experience Platform is the preferred tool for this process, as it is easy to use but allows the company to understand deep-rooted challenges, act on employee feedback, and improve organizational performance.
By using Livingroom, Ambu not only discovered the immediate impact of a digital approach to employee surveys but also managed to successfully overcome organizational changes.
Adopting a Digital Approach to Employee Experience
Realizing how important employee feedback is and how cumbersome and ineffective traditional satisfaction surveys can be, Ambu was decided to invest in a timely, agile, and digital solution to employee experience.
The Livingroom Platform offered an innovative approach to gathering employee feedback and to acting upon the feedback through improvement actions. Compared to traditional surveys, Livingroom's solution allowed Ambu to run more frequent surveys and at the same time dig deeper into engagement and experience challenges. While comprehensive, the Livingroom surveys are also easy to set up and ensured a smooth process for getting people onboard.
Facts About Livingroom:
The Livingroom experience survey is an innovative employee feedback tool. The dynamic survey is dialogue-based and is designed to follow up on each employee's concerns based on employee tailored questions. Our quick survey has a unique approach that makes it possible to diagnose issues among 1700 research-based employee experience areas.
Livingroom's unique dynamic employee surveys also transformed the employee experience when answering the surveys. Livingroom is designed to cover 1,700 possible questions which are selected in real-time based on the ongoing employee answers. The employees at Ambu found the new approach more friendly and playful than what they were used to, as the questionnaire was unique each time.
Christoffer Bjørk Petersen, Head of Business Partnering & Development, says: "We have tried the Livingroom Employee Experience Management Platform and are happy with it. Especially, we got positive feedback from our employees who like the short and user-friendly questionnaire".
Overcoming Organizational Challenges
Livingroom also helped Ambu overcome organizational changes. Among others, the Marketing Department had recently appointed a new Vice President, onboarded new employees, as well as implemented new ways of working. Furthermore, Ambu had recently acquired an innovation unit in Germany.
For these reasons, the company was looking for a new, more effective tool to address employee experience challenges that could arise and to support their employees during the changes. Moreover, Ambu needed a solution that could not only identify problems, but also suggest a course of action.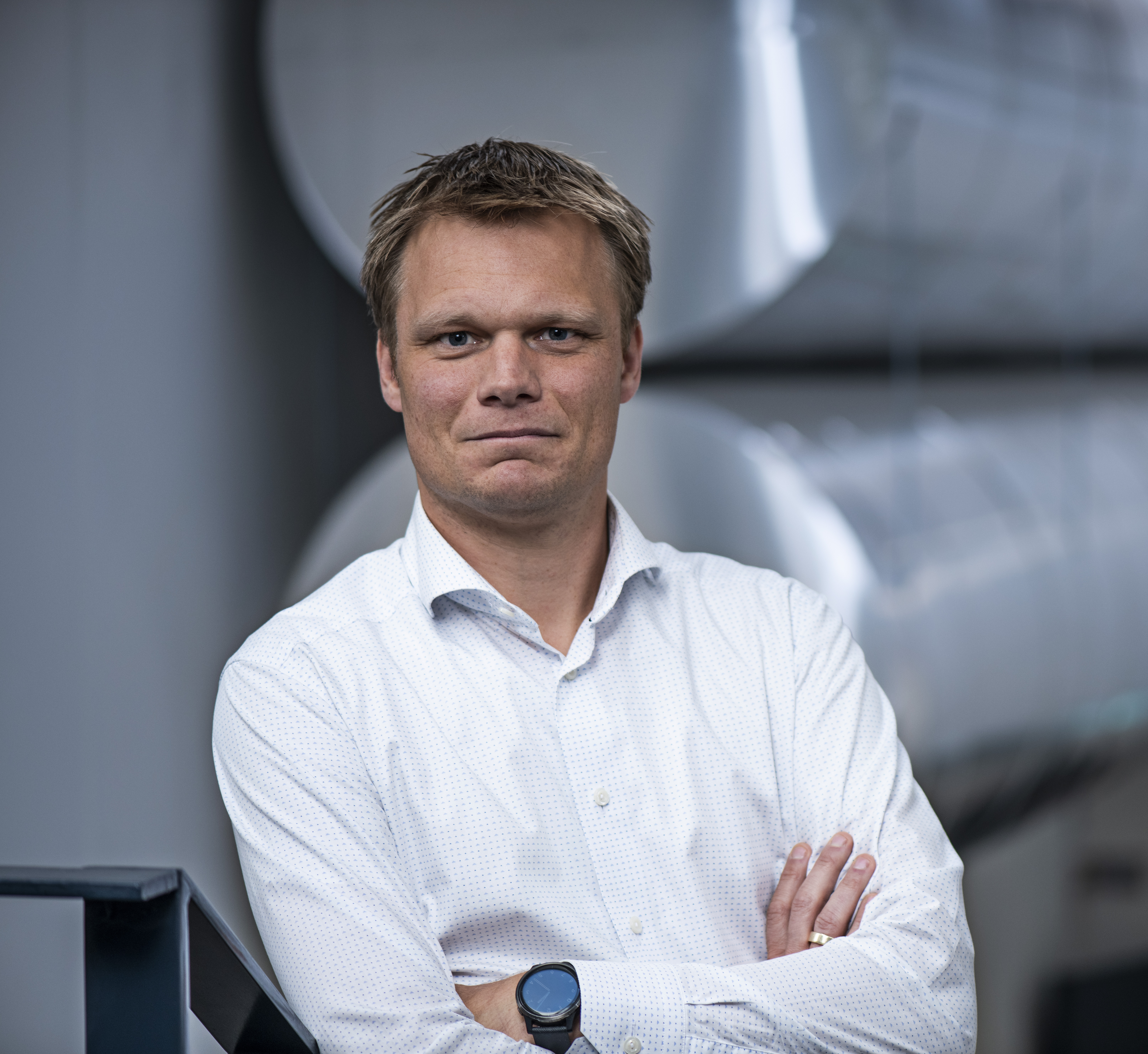 "The Livingroom Platform has given us deep insights into our organization and has been very helpful in prioritizing our efforts when it comes to improving our workplace and employee experience".
Christoffer Bjørk Petersen
The Livingroom Platform helped Ambu achieve its purposes. Livingroom's comprehensive solution provided deep insights into employee engagement and experience issues and delivered tailored actions for improvement. What's more, Livingroom's action plan allowed the company's HR leaders to prioritize their efforts, as they could understand how each suggested action addresses the identified challenges.
Christoffer added: "The Livingroom Platform has given us deep insights into our organization and has been very helpful in prioritizing our efforts when it comes to improving our workplace and employee experience".
The company leaders have quickly embraced the solution. The results were actively reviewed by the management team and followed-up on team-level, resulting in a continuous process of improvement. Moreover, Ambu saw an immediate impact: relevant and constructive dialogues were made possible and employees and managers became happier.
Want to read more articles like this? Join the Livingroom Newsletter
ABOUT LIVINGROOM ANALYTICS
Livingroom is the new, groundbreaking platform for measuring and improving employee experience. Every company faces the challenge of building a workplace where people feel engaged and perform well. Livingroom helps managers identify people challenges as well as deliver the right tailored actions for improvement.