Take The Employee Perspective
Put employees at the center of your business with the Livingroom Employee Experience Management Platform – the ultimate platform for measuring, analyzing, & improving employee experience.




The Bottom Line
The ongoing war for talent affects every organization and is costly - as is lost productivity due to burnout. Companies that can successfully attract, engage and retain the right talent will be able to achieve a competitive advantage and drive their business forward.
The New Normal
Designing memorable experiences will make your employees cherish their workplace. But it all starts by putting yourself in your employees' shoes and taking their perspective - that's the essence of enhancing employee experience.
Our Solution
We built Livingroom to empower organizations to understand their employees and take appropriate action. Our innovative employee listening platform provides deeper insights than any other solution we know of while also avoiding survey fatigue.
Assess

Listen Effectively & Avoid Survey Fatigue
Livingroom sets a new standard for employee feedback. Employee surveys tend to be boring and employees often feel that their concerns are not truly understood. Our unique drill-down survey takes only 5-7 minutes to zero in on the specific challenges faced by each employee.
Simple & quick.

5-7 minutes to respond

.

18X deeper

than any other known employee survey.

Easy to extend with

your

own polls

or our

Always

Listening

capabilities

.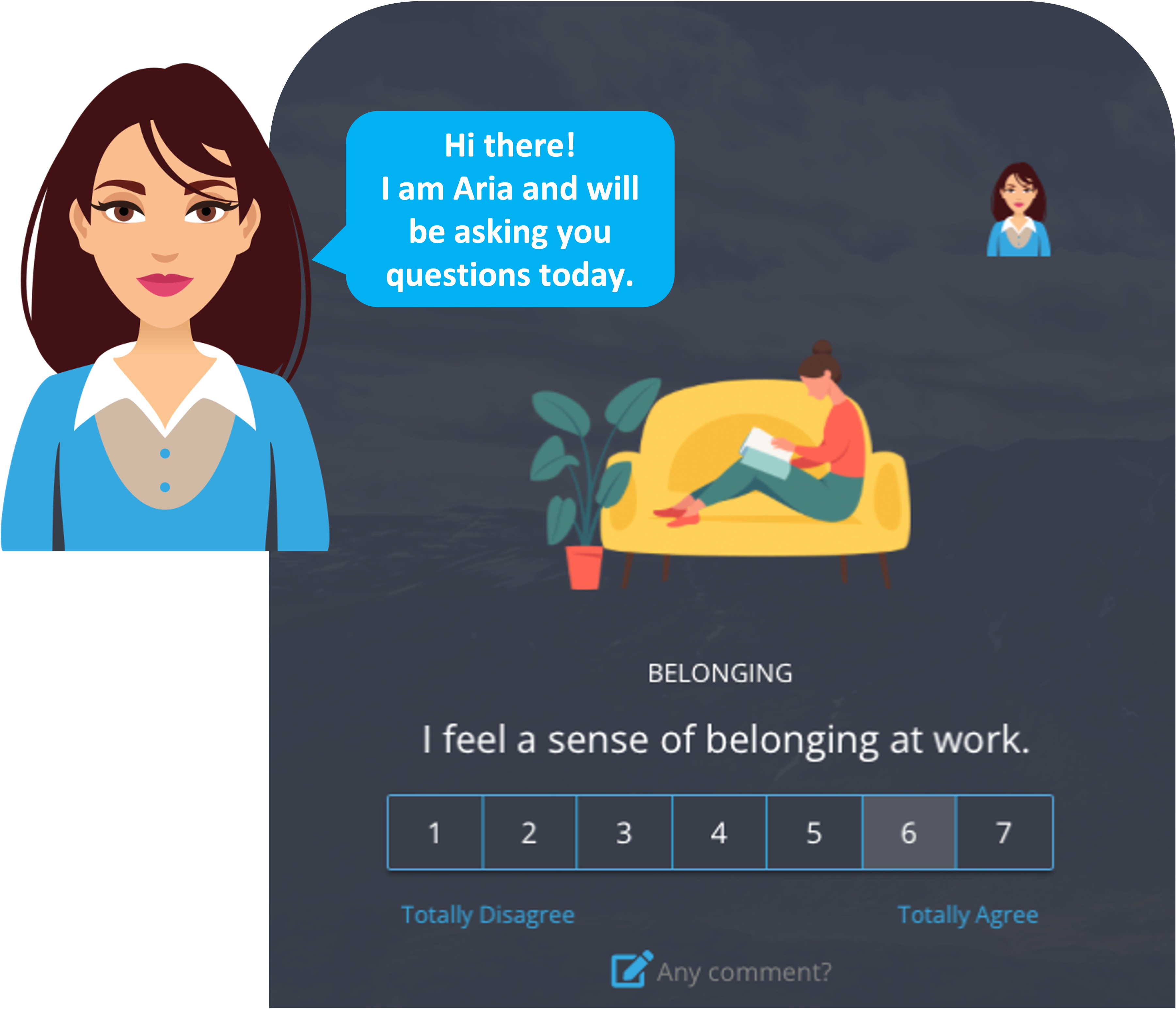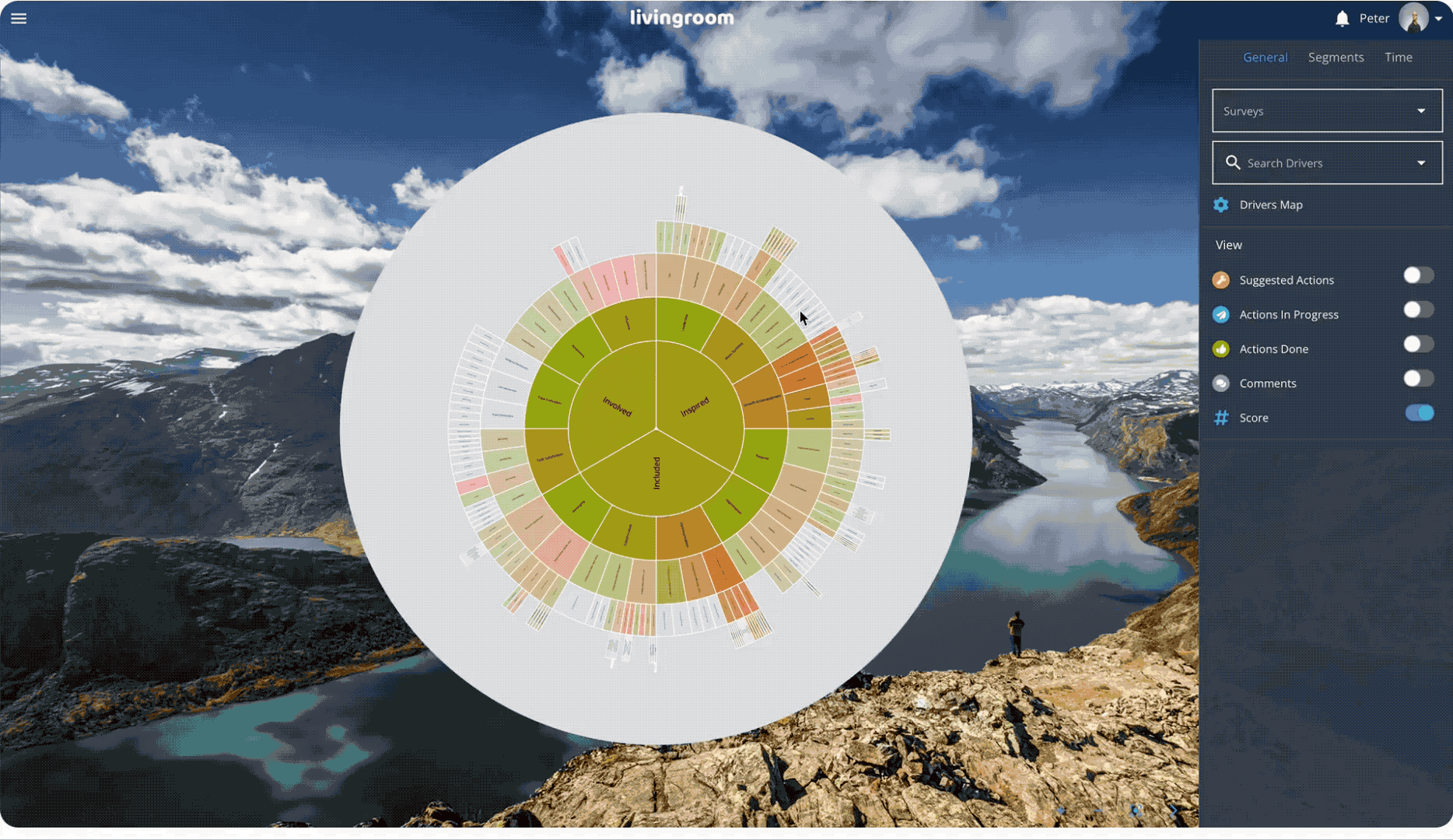 Analyze

Truly Understand Your Employees
The Bovim Model is the cornerstone of our EXMP solution, and the key to its effectiveness. Covering over 1700 research-based factors related to work environment, management, communication, growth opportunities, influence and more, it provides a comprehensive view of employee experience.
Provides a

fine-grained, radial heatmap, giving

management a clear overview of employee experience at all levels.

Combines

qualitative

and

quantitative

d

ata to enrich understanding.

Simple color coding makes understanding

visually intuitive

.
Act




Ensure Meaningful And Timely Action
Moving beyond analytics and insights, Livingroom excels in recommending precise actions and provides the tools to take your employee experience to the next level.
Livingroom's

Kanban board

gives managers with a clear overview of actions.

Monitors progress and supports management in ensuring

continual improvement.

Uses

AI

to predict likelihood of success*.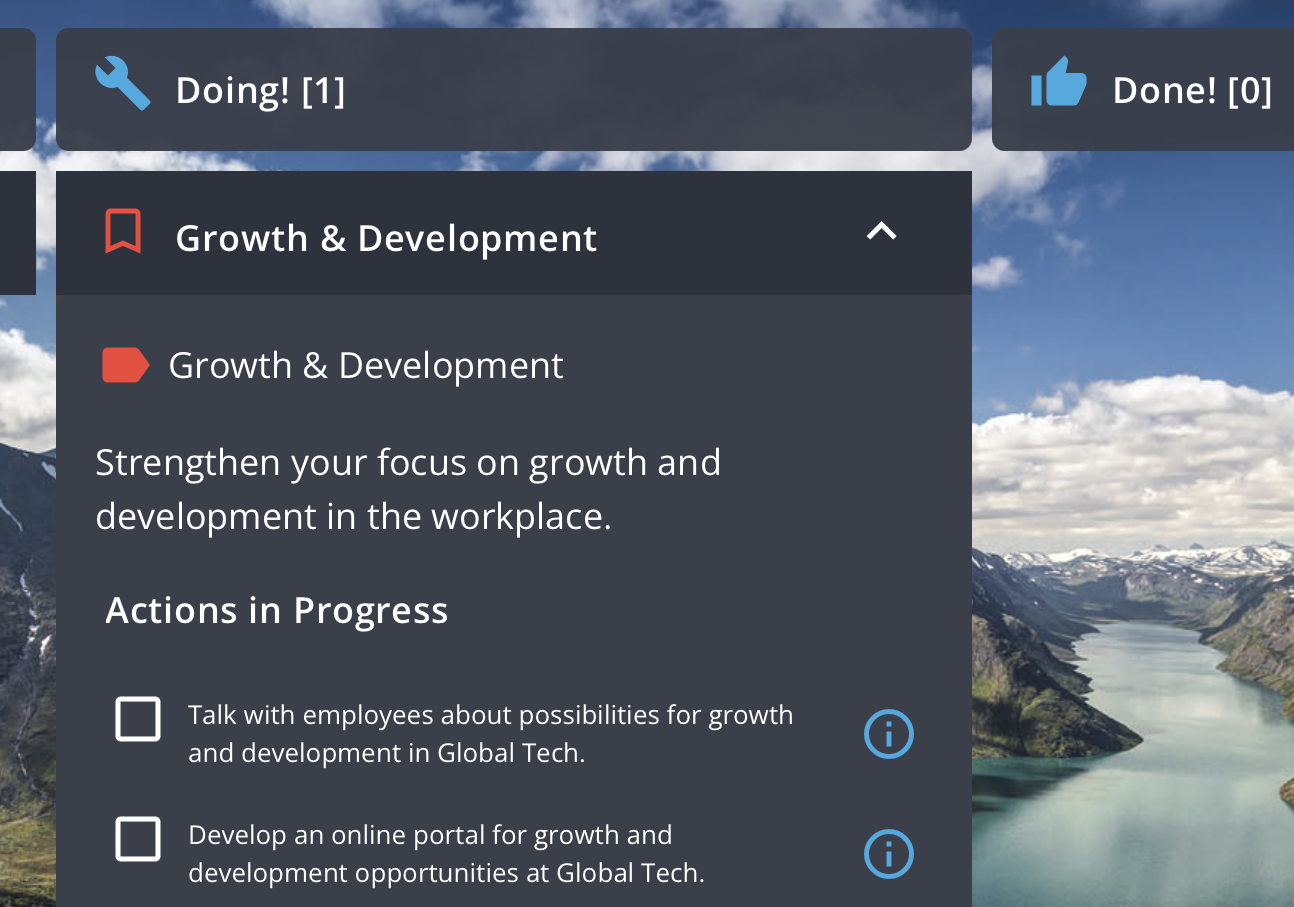 Reduce Staff Turnover & Increase Engagement
One of the top challenges for organizations today is to attract, engage and retain the right talent to enable them to achieve their goals and objectives. Livingroom is designed to help you meet these challenges.

Use A Proven Approach
Key organizational initiatives should be based on a tried and tested methodology. The Bovim Model is research-based & data-driven, and offers a comprehensive and powerful framework for improving employee experience.

Think Differently
As Einstein once said, "you can't solve today's problems with yesterday's solutions". In a world facing global issues such as diversity and inclusion, employee well-being, flexible work arrangements, and making sense of an abundance of data, Livingroom opens new paths to succeed in the new world.

Save Time
Livingroom's effective listening engine helps you automate data gathering and simplify people analytics. Spend your time improving your organization instead of tedious data gathering and interpreting reports.

Integrate With Core HR Systems
Modern HR requires a number of HR systems to play together. Increasingly, it is important that your core HR data flow is as smooth as possible. Livingroom integrates with your HRIS and other core HR systems.


Choose A Platform You Can Grow With
Livingroom is highly customizable to your needs. Using the Livingroom Studio, customers can design their own surveys, tailor work-flows, and build customized apps. With the Livingroom Employee Experience Management Platform you are ensured full control.
Deep Insights
"The Livingroom Platform has given us deep insights into our organization and has been very helpful in prioritizing our efforts when it comes to improving our workplace and employee experience".
Christoffer Bjørk Petersen
Senior HR Development & Recruitment Partner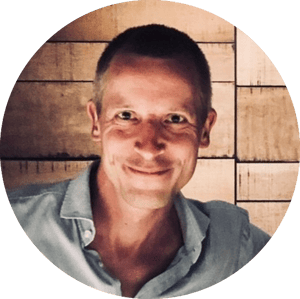 Minimal Effort, Maximum Output
"The BOVIM model helps us to obtain a quick and easy overview of how we are trending on our core business values. The platform is easy to use, the data is easy to digest and all it require of our staff is five minutes of their time four times a year and in return we get invaluable input that allows us to target our HR efforts in a very structured manner."
Jens Bøgsted Orfelt
President - Asia Pacific (Offshore Development)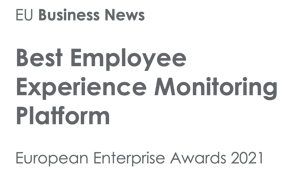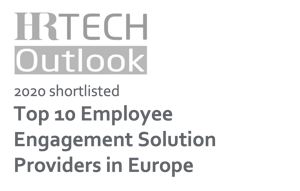 Still not convinced? Check out these frequent asked questions.
Do we need Livingroom if we already have an employee engagement platform?
An EXMP platform covers the employees' relationship with the organization as a whole instead of considering isolated aspects of the relationship. As such, Livingroom supplements engagement platforms, but can also be used as an employee engagement solution in its own right.
Can Livingroom work together with other HR systems?
Through it's open API Livingroom is built to integrate and work smoothly with other HR systems. The people insights provided by Livingroom will heighten the value of your other HR systems.
How easy is Livingroom to implement?
Setting up Livingroom is easy and requires minimal assistance from IT. To support you in the process we provide videos and help guides. However, implementation success also requires HR to ensure that the system is properly anchored with line management and goals clearly communicated to employees.
Does Livingroom protect employee privacy?
We take employee privacy very seriously and see it as part of our mission to protect employees' privacy. Using state of the art algorithms to keep responses anonymous, Livingroom is designed to secure employee privacy all the way to the system administration level.
Can we try Livingroom before purchasing and is it for free?
Sure! Livingroom offers a 30-day free trial where you will have the chance to test it and prove the unique value of Livingroom to your organization.
Livingroom is more than a tool, it is a lever for organizational change putting your employee at the center. Want to learn more?
Why does Employee Experience matter?
Brian Li (MIT), Data Science Intern at Livingroom explains (2 minutes).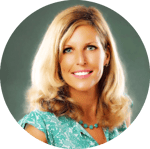 The key drivers behind Employee Experience
Interview with Kathi Enderes, PhD, VP Research, Josh Bersin Academy (10 minutes).
Learn more about Employee Experience
Read the ultimate guide to employee experience (60 minutes).