Livingroom Analytics Roadmap
Follow our development roadmap and take a glimpse at some exciting new features that are coming soon.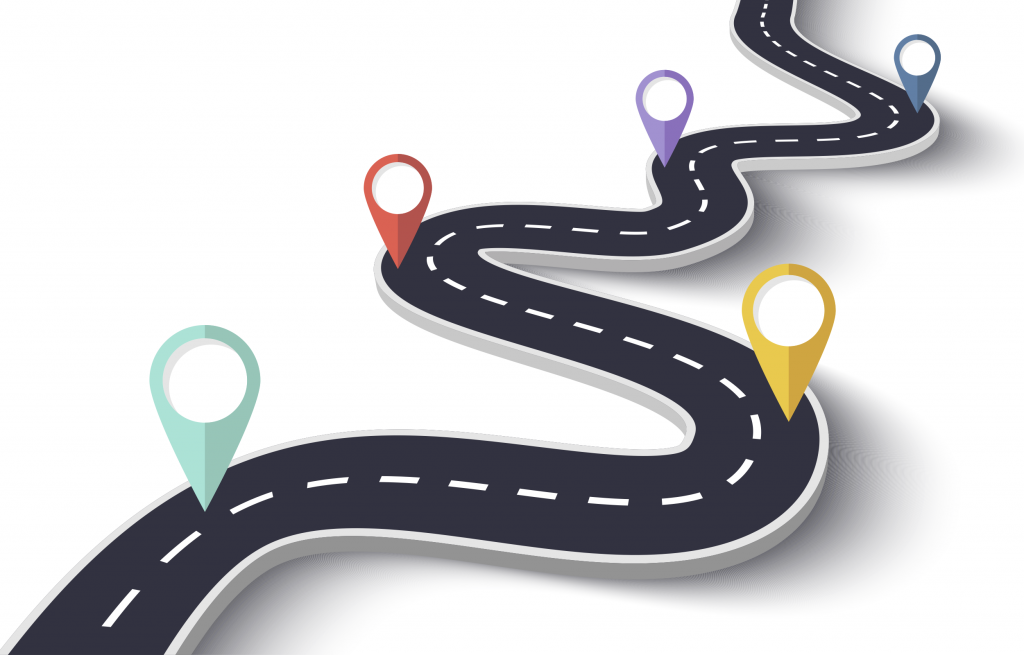 March 2021
Livingroom Jotunheimen Release
We are eager to announce a major update of our platform, the Livingroom Jotunheimen Release. While strengthening our position as a groundbreaking Employee Engagement solution with a number of new features, e.g. custom surveys, custom reports, custom scheduling and an updated action planner, we are turning our platform into a full-blown Employee Experience Platform offering HR Workflows, no-code Apps, Employee Journey Analytics and much more.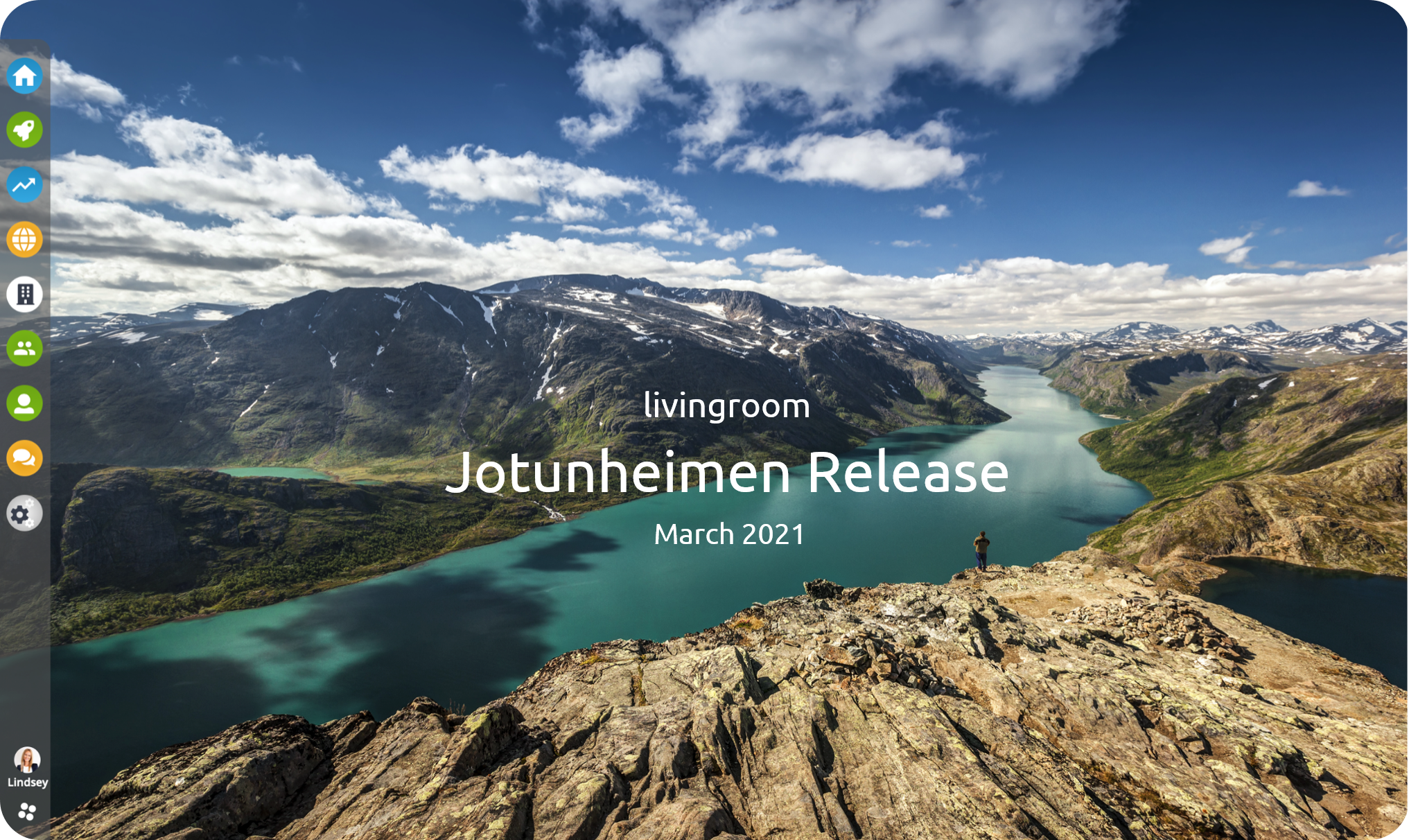 July 2, 2019
Russian & Finnish Language Update
We have now added Finnish and Russian to our employee app, covering 5 languages: English; Danish, German, Finnish and Russian.
July 2, 2019
Major Release: Complex Organizational Structures
With this major release, we have added 600+ questions, and now support project and matrix organizations including dotted-line reporting, allowing specific questions and actions tailored projects and and project managers. The company can set up surveys to cover 2 units (e.g. primary unit and secondary project) as well as evaluate 2 first-line managers (e.g. unit leader and project leader) in the same survey. This update does NOT significantly change the number of questions (is is still doable in 5-7 minutes), and it is developed to follow our employee-friendly dynamic-survey methodology. Project managers can now see results for secondary projects in the heatmap.
June 11, 2019
Complex Organizational Chart Product Release
We are proud of our new graphical Complex Organizational Chart under the Admin tab "Design". Admins and managers can now - in an elegant way - view, zoom and search, the full company structure, including departments, units, teams as well as reporting. The chart also covers complex organizational structures, such as matrix units and projects and dotted-line reporting. The chart is very helpful when setting up surveys, functioning as a visual control that the HR data is imported correctly and that each employee receive a correct survey.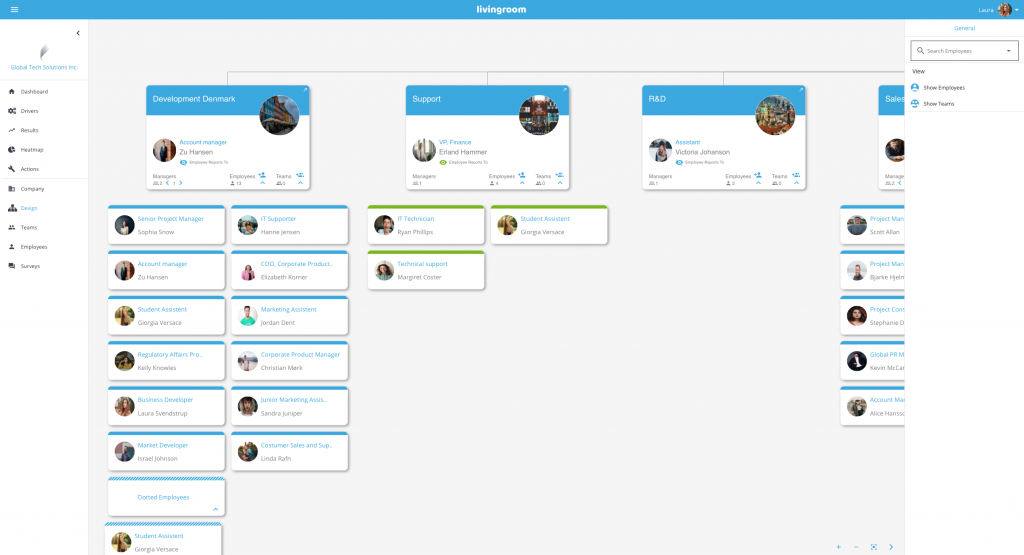 February 8, 2019
Graphical Heatmap Product Release
We are happy to announce that we now are releasing our innovative and quite unique Graphical Heatmap. The heatmap is showing drivers results for 1100 drivers, and is a clean, graphical way to view the results for the whole company or just for a single unit. Greens zones show high scores while the red color indicates challenging areas. The heatmap has continuous colors, is zoomable (when you zoom, you see more details, just like Google Maps), clickable to see scores, history and distribution for single drivers, searchable, playable as a video, and can be segmented (for now by Teams and Time, but many more segments are coming soon, e.g. age, gender, job title etc).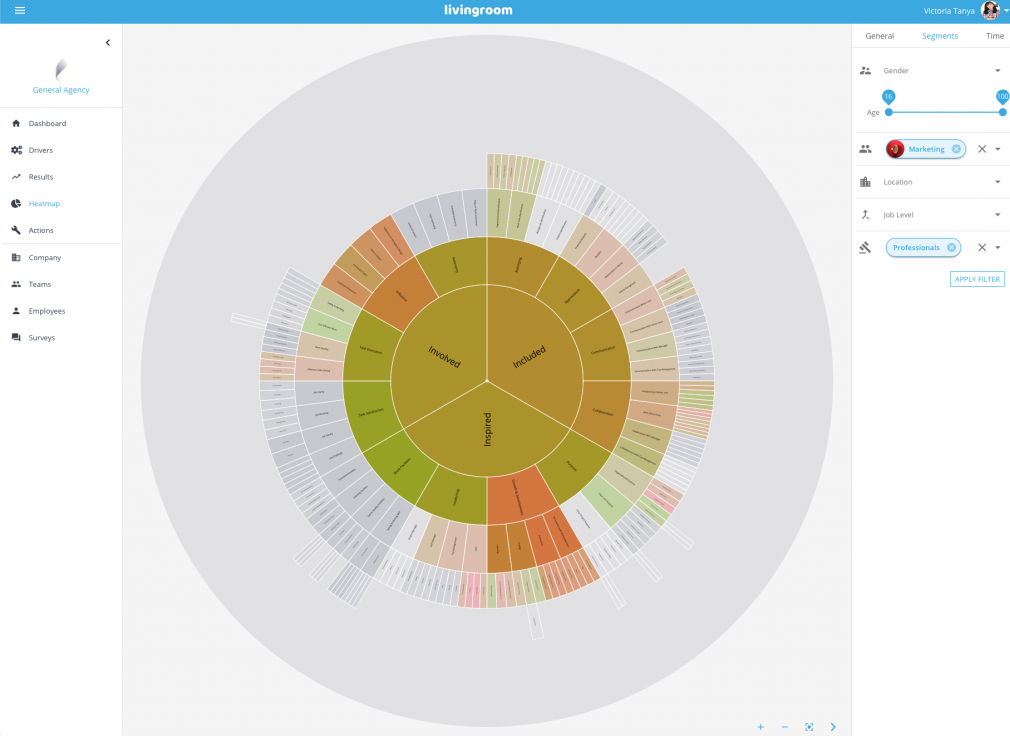 October 1, 2018
Livingroom Customer Release
Livingroom are now in a regular version and can be purchased by customers. This release of Livingroom contains all the basic features Livingroom Admin (Dashboard, Drivers, Results, Actions, Survey setup, including Company, Teams, Employees, Surveys) and Livingroom Employee Browser App (Team Results, Personal Results - Me, Survey, Settings).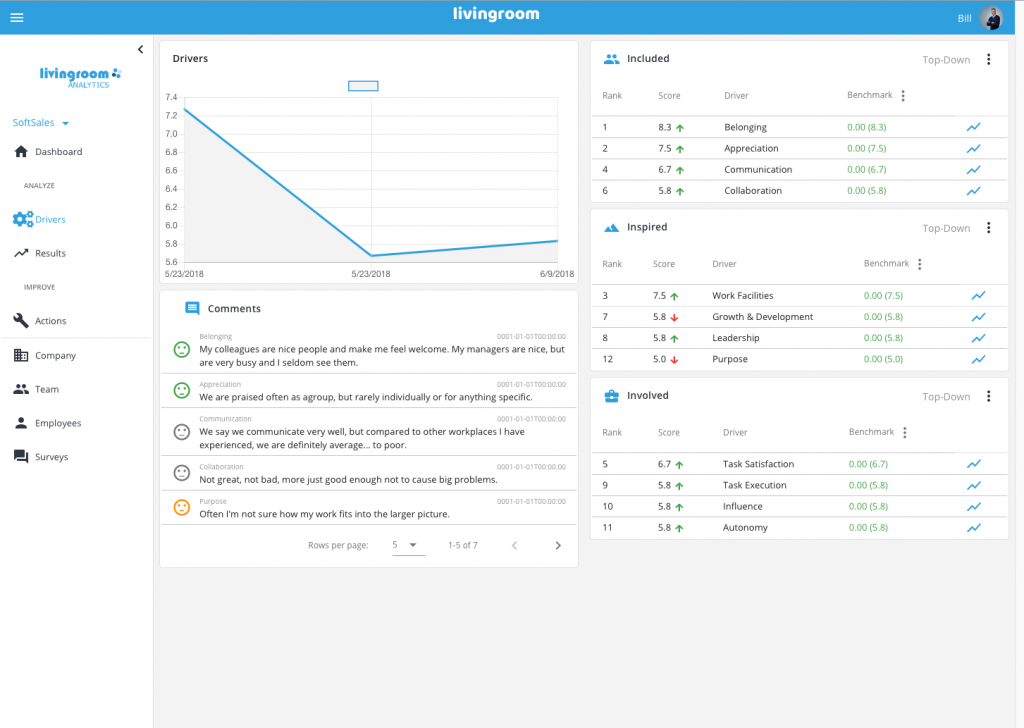 March 22, 2018
Livingroom Beta Release
We are releasing our beta version of Livingroom for beta testing: 1) Admin platform for leaders and administrators and 2) Mobile Employee App for answering surveys.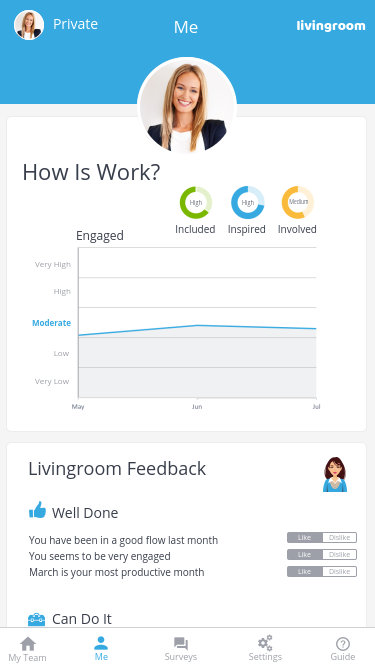 August 1, 2017
Development Start
Starting to design and develop Livingroom Minimum Viable Product (MVP), working on basic design and key functions.