Making Communities Work
Employee Experience Platform
Livingroom is the new, groundbreaking platform for measuring and improving employee experience.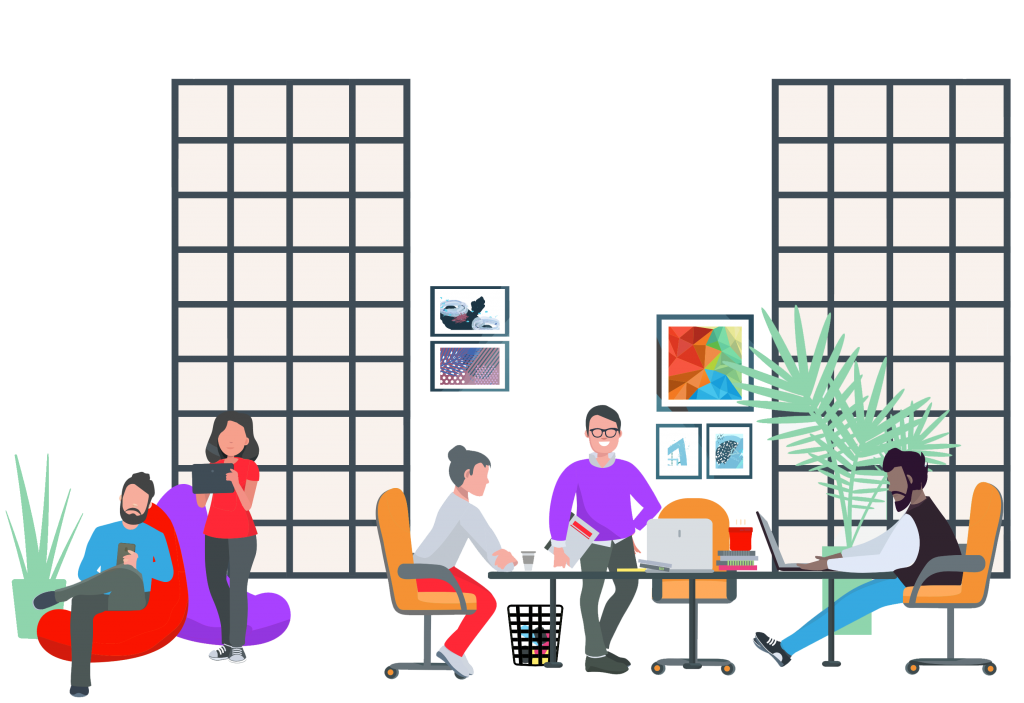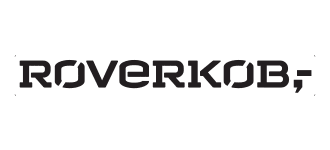 What is Employee Experience?
Employee experience covers the total experiences an employee has with the organization throughout the employee journey. Improving employee experience is critical in today's rapidly changing world, marked by digitalization, war for talent and global health issues.
«The customer experience is dependent on the employee experience. Every time we make employees' lives better, we better serve customers as well.»



- Josh Bersin, thought leader within HR, leadership, and HR technology.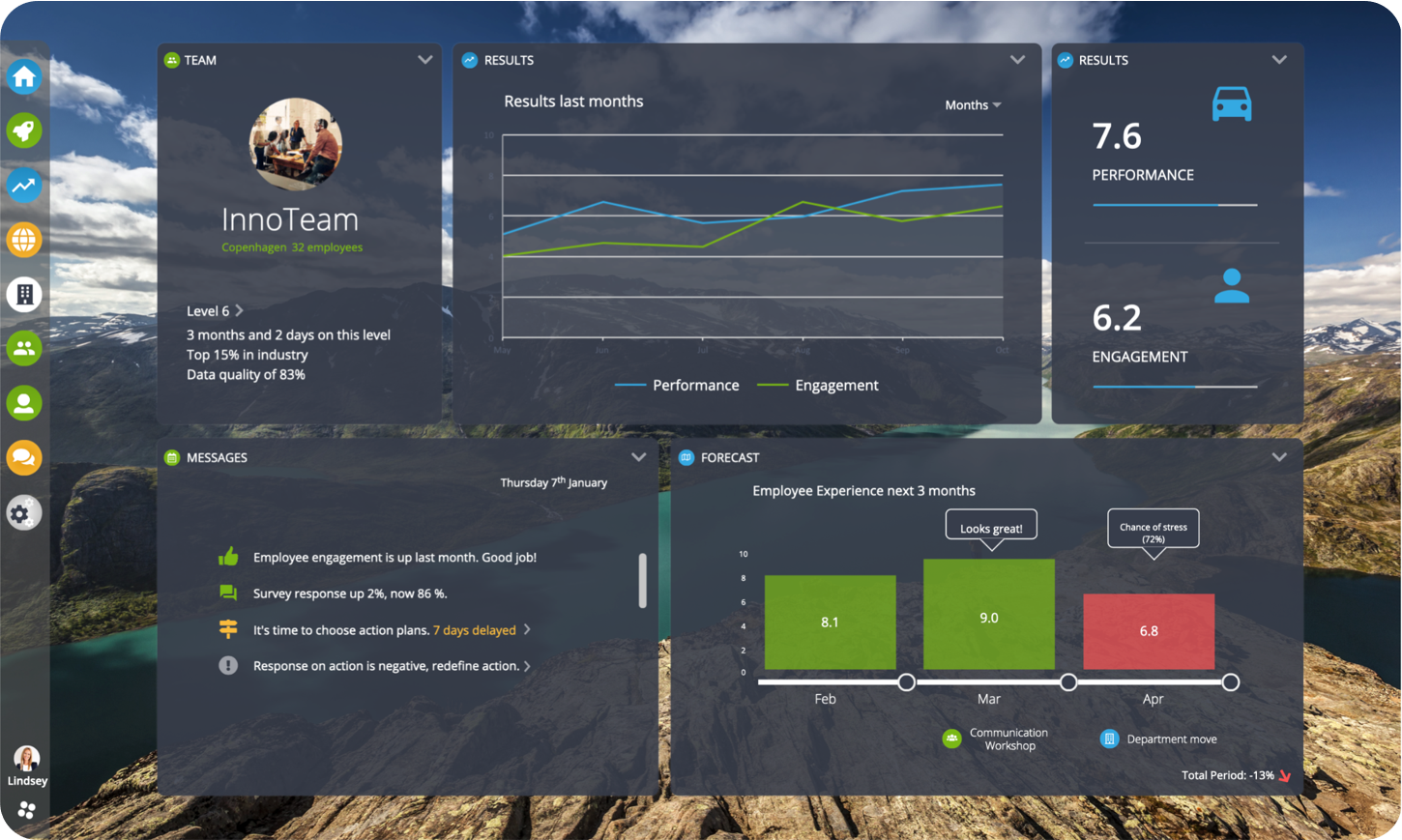 Livingroom transforms employee experiences by facilitating an iterative data-driven process, challenging assumptions, redefining problems and experimenting with innovative solutions.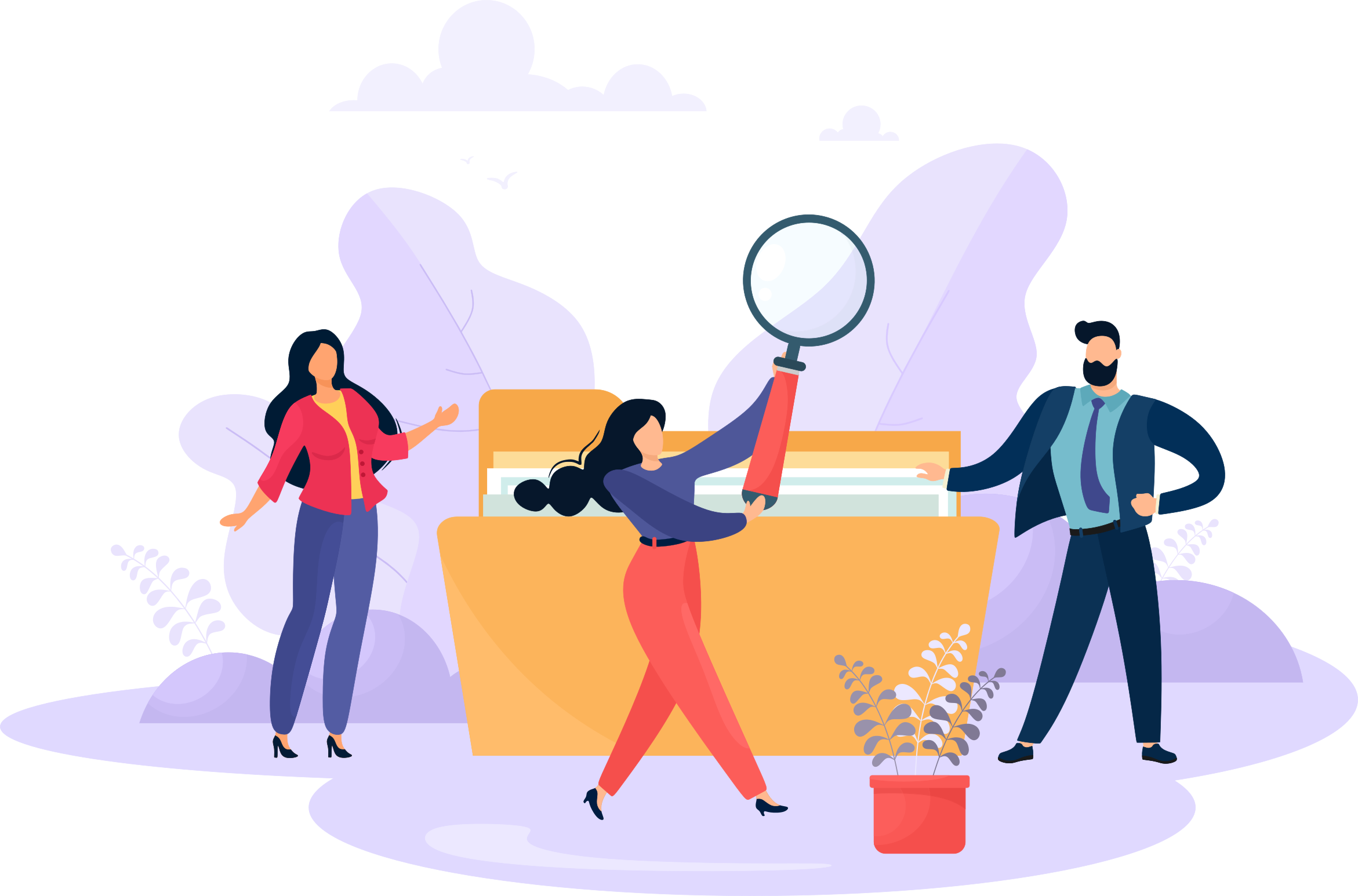 Data-Driven Approach
Uncover Organizational Challenges
Livingroom uses dialogue-based interactions, behavior analysis and HR workforce data to unwrap hidden patterns. Our unique data-driven approach gives employees a voice and builds the foundation for an outstanding employee experience.

Powerful Insights
Visualize Strengths & Weaknesses
Livingroom's data visualization engine makes complex data comprehensible, accessible and actionable for HR and line managers. Our interactive and colorful visualizations are designed to highlight critical issues and growth opportunities that need your attention.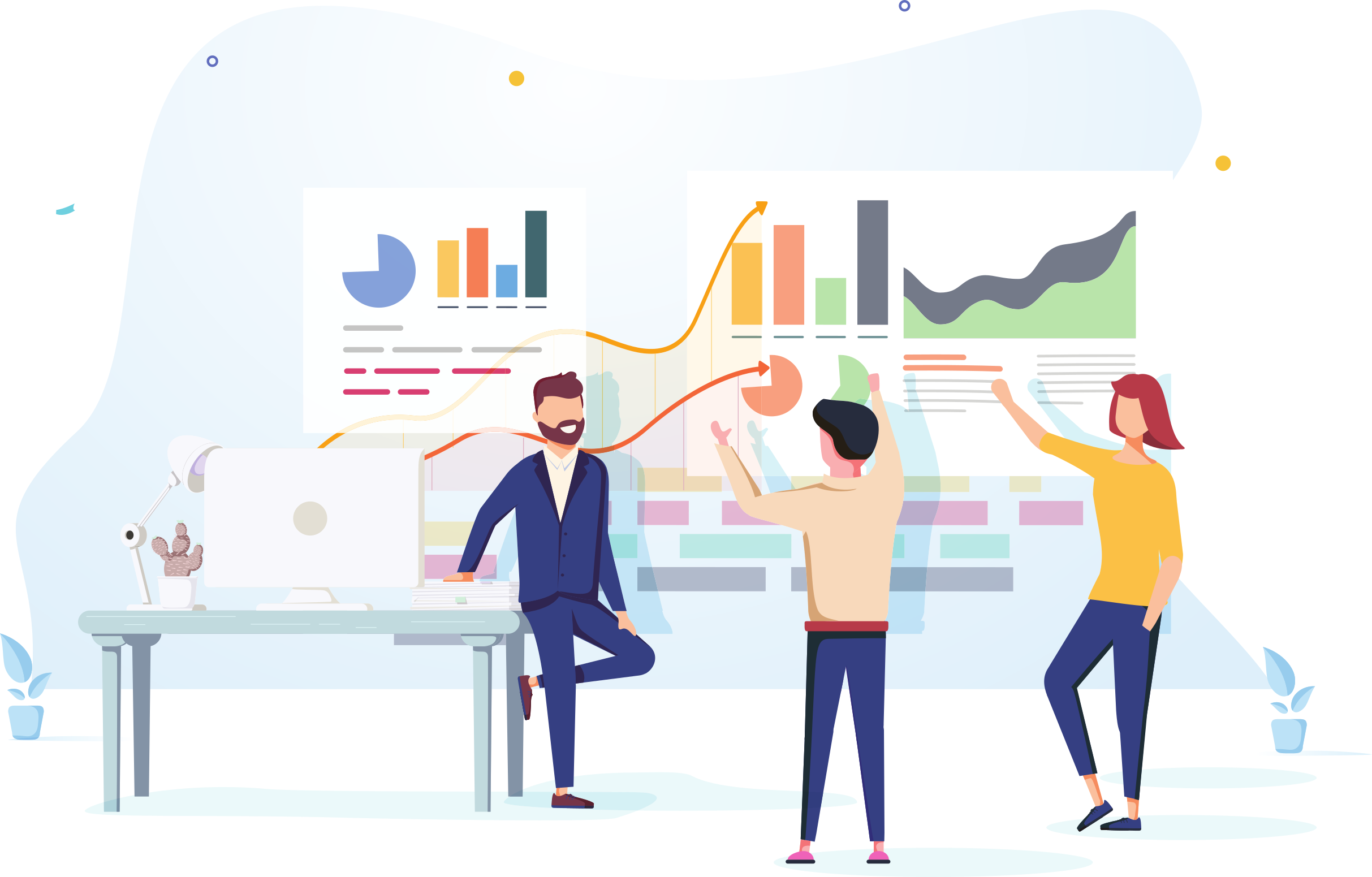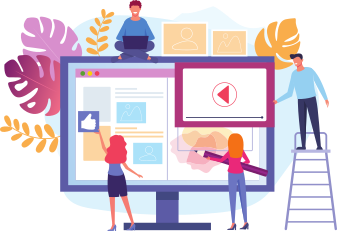 No-Code Solution
Build Your Employee Experience Solution
Moving beyond analytics and insights, Livingroom excels in providing tools for customers to design tailored employee experience solutions. Choose from existing template apps or build your own no-code app in no time. Experiment with digital experiences and A/B test, get behavior feedback, and iterate your perfect solution.
Disrupting Design
Livingroom exceeds the standard of employee experience platforms with its disruptive design. Our technology strengthens everyday human interactions, promotes organizational well-being and boosts a thriving community.

Designed by Science
Grounded in Research
The Livingroom Employee Experience Platform is framed by Design Thinking and based on 25 years of research within social psychology and organizational behavior. Our approach secures a reliable process from data collection to action implementation.

Designed With Principles
Advancing Human Technology
Our technology is intentionally designed with sound values to enhance the well-being of the end user. Rather than controlling employees' behavior, our technology is functioning as a tool, providing the users with choices and full transparency.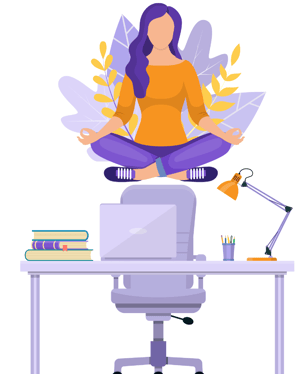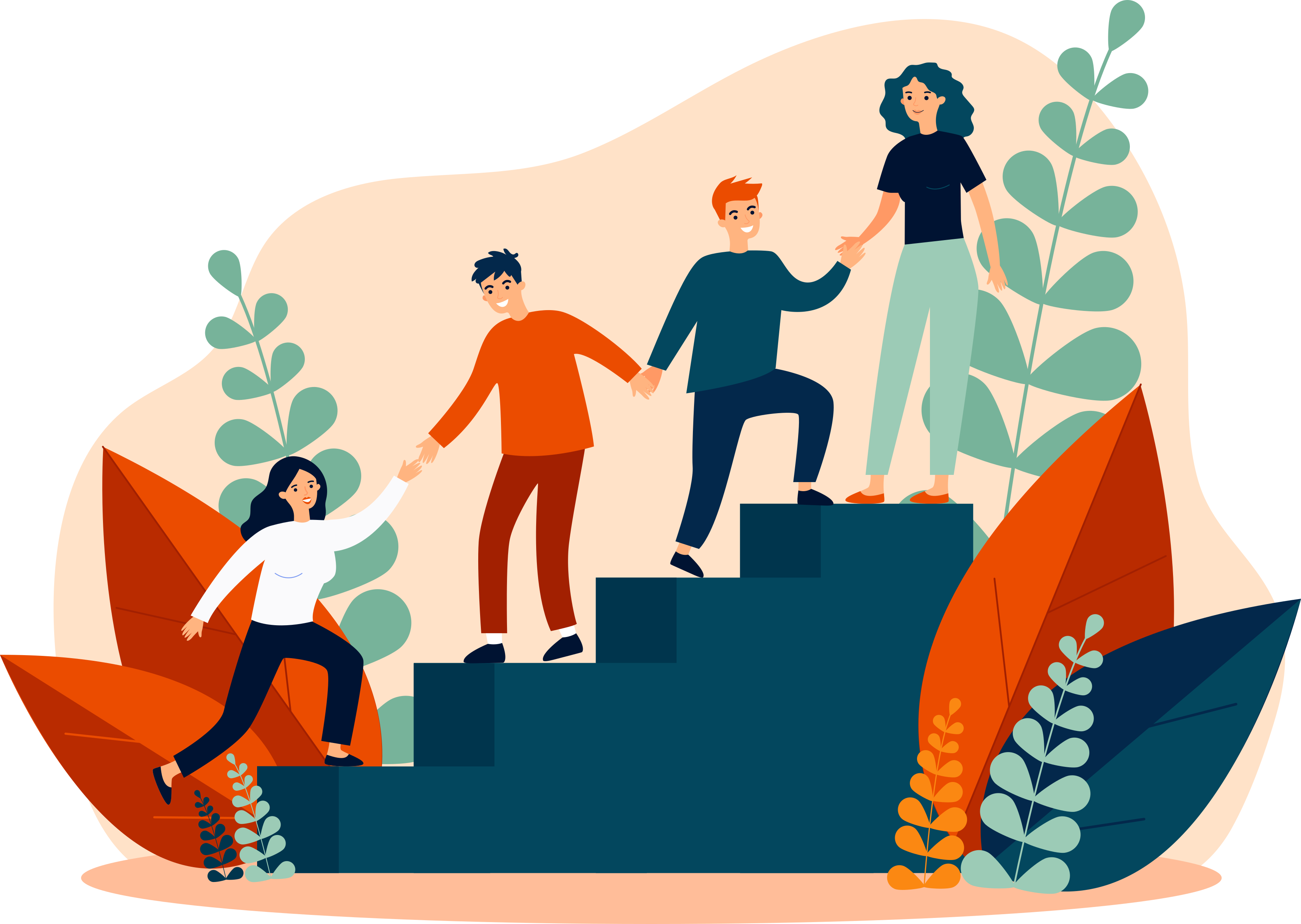 Designed to Serve a Purpose
Taking the Community Perspective
Every thriving business is founded upon a healthy workplace community. Livingroom's analytics and suggested actions facilitates the transition from "I" to "we" by empowering the organization to build a culture of belonging where employees feel included, inspired and involved.
Anonymity and Security
Secure by Design

GDPR Compliance All the Way
Livingroom is at the frontier of secure employee experience platforms, by following the best-in-breed frameworks and security standards. We ensure GDPR compliance throughout all our processes.
What Our Customers Are Saying
«We have tried Livingroom and are happy with it. Especially, we got positive feedback from our employees who like the short and user-friendly questionnaire. It has given us deep insights into our organization and has been very helpful in prioritizing our efforts when it comes to improving our workplace and employee experience.»
- Christoffer Bjørk Petersen, Senior HR Development & Recruitment Partner at Ambu